Claimant's Malingering Behavior in the IME Exam Causes Denial of Benefits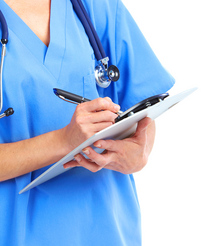 In the case of Lucas v. ADT Security Inc./Sedgwick CMS, 34 Fla. Law. Wkly. D. 2284, decided October 17, 2011, the Court ruled that the claimant's behavior before the Independent Medical Examiner (IME) can be grounds to dismiss the case. In this 2006 workers' compensation accident, the claimant had attended an IME before Dr. Rogozinski. The doctor testified that the claimant was theatrical in the examination and only appeared to be in horrific pain when she was in the doctor's room and not when she was in the waiting room. The doctor testified that she was malingering and that her physical examination was normal and her statements of pain did not correlate to her findings on a physical examination.
Florida Statutes, Section 440.105(4)(b)(2006), states that "It shall be unlawful for any person ... to knowingly make any false, fraudulent or misleading oral or written statement for the purpose of obtaining or denying any benefit or payment under this chapter." Here, the Judge of Compensation Claims found that the claimant's intentionally or knowingly making numerous false and misleading statements with regard to the extent of her injuries for the purpose of obtaining workers' compensation benefits was sufficient grounds to deny all benefits to the claimant. The injured worker needs to be counseled by an attorney to avoid these pitfalls.