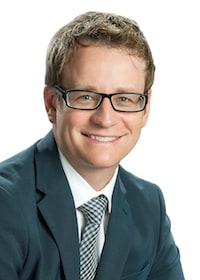 Jacob S. Garn, Esq.
Jacob Garn is a bilingual Spanish speaking attorney handling cases in the areas of personal injury, workers' compensation, and cases covered by the Longshore Harbor Workers Compensation Act and Defense Base Act. Mr. Garn recognizes that following an injury, it is not only the injured person who suffers, but also their families. Mr. Garn takes great pride in obtaining benefits and settlements for his clients and their families and strongly believes they should have access to quality legal representation as they take on large insurance companies. Mr. Garn has provided representation to workers from the United States and internationally to workers from South America, Asia, and Africa.
Prior to becoming an attorney, Mr. Garn lived in Colombia for two years on a service mission. During that time, Mr. Garn provided volunteer service in many Colombian cities including Pasto, Ipiales, Manizales, Cali, Medellin, Popayan, Pereira, and Armenia, among others. Additionally, during his final semester of law school, Mr. Garn interned for the Honorable judge Juan Carlos Olaya in Barranquilla, Colombia. As a result of his extensive experience in Latin America, Mr. Garn is 100% fluent in both spoken and written Spanish.
Mr. Garn graduated from Utah Valley University with a degree in Philosophy and obtained his law degree at California Western School of Law in San Diego, California.
Education
J.D., California Western School of Law
B.A., Utah Valley University
Professional & Bar Association Memberships
The Florida Bar