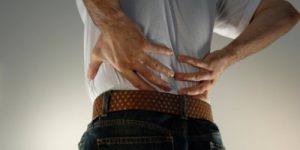 A represented employee can settle his workers' compensation case by signing a release of his workers' compensation claim in ANY third party litigation cases including:
An EEOC claim decided March 6, 2015 by Judge Sojourner: Bond v. Hilton Garden Inn/Travelers, OJCC 15-002240MES.
A general release in a separation agreement RELATED to the employment relationship with the employer. Risco USA Corp. v. Alexander, 91 So.3d 870, 872 (Fla. 1st DCA 2012).
A general release of the employer in a negligence action against a coworker who rearended him. Patco Transport, Inc. v. Estupian, 917 So.2d 922 (Fla. 1st DCA 2005).
This is true if he signs a broad release of the employer of all claims growing out of or resulting from the employment (even though workers' compensation is not mentioned) and even though he has a workers' compensation attorney that is not aware of the release, that release is broad enough to release the workers' compensation claim in its entirety so long as he had a workers' compensation attorney (even though he did not tell the attorney of the release). Brewer v. Laborfinders of Tampa, 944 So.2d 1102 (Fla. 1st DCA 2006).
In a separation action from employment in Brazil, the Confidential Separation Agreement and General Release executed in the United States released the employer of any and all suits, actions, causes of action and all claims "including but not limited to…" included the workers' compensation claim even though not specifically listed. AXA Equitable Life Ins. Co. v. Gelpi, 12 So.3d 783 (Fla. 3d DCA 2009).
Language of general release where it is clear and unambiguous releases defendant from all claims which had accrued or could have accrued based on language and is a bar to other litigation. of Trustees of FAU v. Bowman, 853 So.2d 507, 509 (Fla. 4th DCA 2003).
It is therefore important that the workers compensation claimant informs the workers compensation attorney of any other cases or claims that he is pursuing.  If the injured worker files his claim with the EEOC, Equal Employment Opportunity Commission and the EEOC obtains money for which the claimant must sign a release.  Please sure be to tell our workers compensation law firm before you sign any release.