I would like to take a moment to reflect on the humble beginning that I came from and how the efforts of many people contributed to my ability to make a better life for my family. It's a bit of a long read but please stay with me because I think it has a blockbuster ending.
I grew up on a small farm in Indiana. My parents worked full-time day jobs and then farmed our land when they returned home in the afternoons. In addition to saving every penny towards building a better life, my parents emphasized the importance and transformative power of education.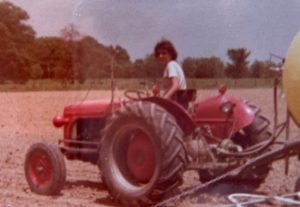 Due to financial constraints, my father had dropped out of high school to work on the railroad. This would have likely been his job for the rest of his life, but for a visit from the high school basketball coach. If my father agreed to return to high school, the coach offered to provide my father with a paid assistant position with the basketball team. My father agreed, and this arrangement provided the financial means for my father to finish his high school degree.  He then went on to get a college degree so he could be a teacher and be a positive influence for others like the coach was for him.
As a teacher, my father could provide better for our family than as a railroad laborer. The county provided pensions and other benefits for teachers as well – all opportunities he unlocked by increasing his education. He wanted to make sure that others could access teaching opportunities and provide for their families too. My dad got involved in a program to help young Black students from the South become teachers. Continue reading →