post-trau·mat·ic stress dis·or·der
a condition of persistent mental and emotional stress occurring as a result of injury or severe psychological shock, typically involving disturbance of sleep and constant vivid recall of the experience, with dulled responses to others and to the outside world.
If you are a widow or a loved one of a civilian contractor who has struggled with Post-Traumatic Stress Disorder or has committed suicide as a result of a work-related injury while working overseas in a war zone you may be wondering whether your loved one's death is covered by the Defense Base Act. Our firm can help guide you on the law and the rights of your loved one who performed work overseas.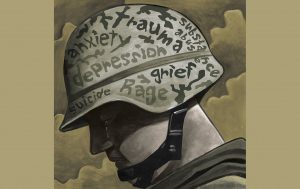 As we move into unprecedent times the Attorneys at Jo Ann Hoffman & Associates are here to help you not only through your legal case, but also guide you on how to get help for your personal issues caused as a result of your Post-Traumatic Stress Disorder from your work-related overseas injuries. As many of our clients are suffering from PTSD, as a consequence of war, we are very vigilant and attentive to address our client's specific needs on a day-to-day basis. Not only do we provide our clients with access to a group of attorneys in our firm with vast knowledge of their case to help them from the beginning to the end of their legal process, we also have a firm that is willing to help locate professionals who can help our clients cope with their symptoms. PTSD develops when a person experiences a form of a severe trauma and as a result of that trauma their personal life as well as their health are affected. Civilian contractors experience many of the same traumatic experiences and war related attacks as U.S. military veterans. While US Military veteran injuries are covered by the Veterans Administration, civilian contractors that are hired by the Department of State or private companies are covered by the Defense Base Act. Continue reading →