Personal Injury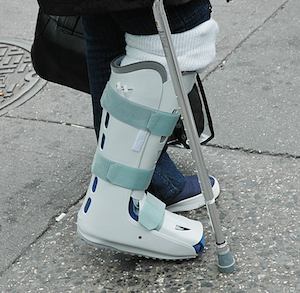 Personal injury law is not just one field of law. It covers an enormous range of types of cases where you or your family member has been physically or emotionally injured. It could also include property damage. Personal injury law, or "tort law," is an old field of law that dates back many hundreds of years to English Common Law, and parts of the doctrines of personal injury law are far older than that and date back to Roman times. Personal injury law is generally concerned with who is liable, or responsible, for causing an injury, and how much they are going to be required to pay for any damages that they (an individual, a company, or an agency) caused. There are negligence cases, where you have to prove that the defendant had a duty or responsibility that they failed to fulfill, and that that failure was the legal causation of damages. There are also intentional torts, where the plaintiff (you) is suing the defendant, who purposefully, volitionally, and intentionally caused an injury.
Personal injury law includes motor vehicle accidents, slip-and-falls, premises liability (such as falling in a hole at a construction site or a business), product liability cases where a product caused someone an injury, medical malpractice, intentional torts, and strict liability cases such as dog bites. It is a broad field of law. Attorneys Jo Ann Hoffman & Associates, P.A., have over 95 years of combined experience in these various fields of law. There can never be a guarantee as to the outcome of a lawsuit, but we guarantee that we will work hard for you and that we will work with you to keep you informed, to make sure that you get appropriate medical care and treatment, and to hopefully secure a judgment or settlement in your favor.
Remember, we take all of these cases on a contingency fee. That means that we NEVER charge you any fees or costs unless we recover monies from the defendants or their insurance companies. Consultations are always free. DON'T DELAY YOUR CASE! CALL US IMMEDIATELY! We look forward to helping you. 1-800-273-LAWS.