Motorcycle Accidents
Have you been injured in a motorcycle accident?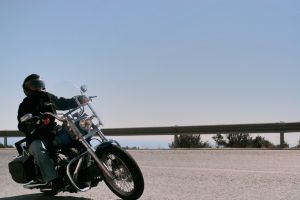 Motorcycles are great fun! Some motorcycles, in fact, are status symbols themselves and represent a growing and enjoyable lifestyle. Unfortunately, they can be dangerous, and part of the danger results from other drivers who do not know or understand how fragile a motorcycle and its driver and passenger can be. Motorcycle accidents are particularly difficult because the motorcycle driver does not have Personal Injury Protection (PIP) benefits, but does have the ability to secure other medical benefits through auto insurance carriers or health insurance carriers. Knowing the laws that govern motorcycle cases and injuries is very important and we pride ourselves on our ability to handle motorcycle cases here in South Florida and throughout the state. Also, sometimes motorcycle drivers are the ones who are at fault and are, therefore, the defendant in the case. We handle those as well. We have a good reputation in the motorcycle community and have handled a multitude of these cases. Attorneys Jo Ann Hoffman & Associates, P.A., have a combined experience of over 95 years in personal injury law and motorcycle cases are and always have been an important part of our practice.
Remember, we take all of these cases on a contingency fee. That means that we NEVER charge you any fees or costs unless we recover monies from the defendants or their insurance companies. Consultations are always free. DON'T DELAY YOUR CASE! CALL US IMMEDIATELY! We look forward to helping you. 1-800-273-LAWS.