Automobile Accidents
HAVE YOU BEEN INJURED IN AN AUTOMOBILE ACCIDENT?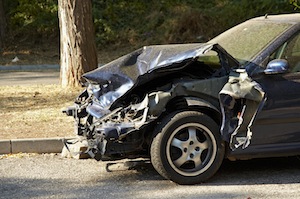 At Attorneys Jo Ann Hoffman & Associates, P.A., we have been representing injured parties for over 30 years. We are experienced in handling all types of accident cases: car vs. car, car vs. truck, truck vs. car, car vs. motorcycle, car vs. bicycle, etc., etc. We carefully and quickly investigate every potential cause of the accident and every potential defendant to help ensure that you will receive full and proper compensation for your injuries. Motor vehicle accidents can be extraordinarily complex, and could also potentially involve cases directly against the vehicle manufacturers. Did the airbags deploy? Should they have deployed? What about crash worthiness? Were there multiple vehicles? Is there conflicting evidence? What does the testimony and the evidence show?
Our firm has over 95 years of combined experience in personal injury cases, with significant emphasis on motor vehicle accidents. We will investigate your case thoroughly and aid and assist you in recovering from your injuries. We can make sure that you are getting the appropriate medical care that you, or your family member, requires.
Remember, we take all of these cases on a contingency fee. That means that we NEVER charge you any fees or costs unless we recover monies from the defendants or their insurance companies. Consultations are always free. DON'T DELAY YOUR CASE! CALL US IMMEDIATELY! We look forward to helping you. 1-800-273-LAWS.