Workers' Compensation
HAVE YOU BEEN HURT ON THE JOB? WERE YOU IN THE COURSE AND SCOPE OF EMPLOYMENT? WERE YOU RUNNING AN ERRAND? WHAT ARE YOUR RIGHTS?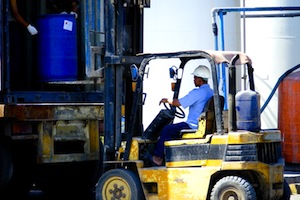 Attorneys Jo Ann Hoffman & Associates, P.A., have over 95 years of combined experience in workers' compensation cases. We do not represent insurance companies, but only represent the injured person. Unfortunately, if you are injured in a workers' compensation case, you are not entitled to pain and suffering or consequential damages. That is the law, and has been the law for many years. You are entitled, however, to medical benefits, and lost wages under certain circumstances. There are rules, exceptions to the rules, and exceptions to the exceptions. This law is complex, and is constantly changing. In fact, on dates of accident after October 1, 2003, the law changed again substantially, and it was not changed in favor of the injured worker! In fact, in the last series of substantial statutory changes, the insurance company has always benefited, and the injured worker has always lost rights and benefits. Do we see a pattern here?
Attorneys Jo Ann Hoffman & Associates, P.A., strive to make sure that you receive all of the benefits to which you are entitled: medical, monetary, and other such benefits for which you may qualify.
In addition, at various times during your case, and, certainly, when you are done with medical care and treatment, there are opportunities whereby you can settle your case and receive a lump of tax-free money in exchange for giving up your right to future benefits. Insurance adjusters often will try to settle cases directly with injured workers in order to save money. These adjusters know that if they settle with the injured worker directly (and the injured worker does not have legal counsel and advice), then the adjuster and the insurance company get a bargain. Don't be tricked, fooled, or charmed out of your rights and benefits. Secure legal counsel promptly so that we can assist you early on to secure all of the medical care to which you are entitled and then, towards the end of the case, secure an appropriate settlement based upon the law and based upon the real exposure of the insurance company.
Remember, we take all of these cases on a contingency fee. That means that we NEVER charge you any fees or costs unless we recover monies from the defendants or their insurance companies. Consultations are always free. DON'T DELAY YOUR CASE! CALL US IMMEDIATELY! We look forward to helping you. 1-800-273-LAWS.