On February 24, 2023, JoAnn Hoffman received the Lifetime Achievement Award from the Broward County, Workers Compensation Division of the Florida Bar for her decades long work helping the injured in Florida.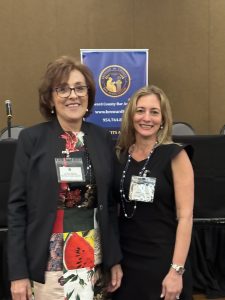 How far have we come and how far can we go to be Fair to all people? That is the question that still exists today. So I have these personal comments that brought me to this post:
I saw racism when I was a child… and sexism,…and oppression of the poor. My family did not have much money but we worked hard and slowly earned our way out of poverty.
My recognizing injustice began as a young child when I saw my mother injured in an accident. She lay in bed for months missing work. Her attorney called her and told her he settled her case for $350. I found that offensive and made it my life's mission not to let that happen to other people. There was no internet then, no one to reach out to. Her case was just finished.
I went to law school because my high school English teacher told me I was