Is a Non-FDA drug or service authorized under FS 440 et seq
My workers compensation authorized treating doctor (ATP) has recommended a non-FDA approved experimental drug; however this has been denied by Worker's Compensation —  is this par for the course?  The response to most legal questions is "it depends" and in this situation it truly does depend on several factors.
Pursuant to FS 440 et seq, compensable medical care does not include services or medication that are experimental, investigative in nature or part of a research project.    However, an exception arises if the Department of Financial Services (DFS) gives prior approval.  The Department must decide each situation on a case-by case basis as no two cases are alike.  Keep in mind, prior to January 1994, this was the responsibility of the DFS however effective October 2003, the legislature repealed the exception noting that experimental or investigative services are not compensable.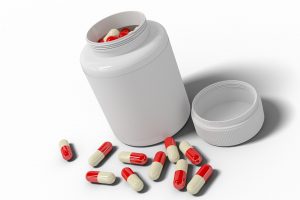 Now the term "experimental" includes medical services, procedures, drugs, equipment, or supplies. These are considered experimental if their efficacy has not been proven for a particular diagnosis, or if their safety and validity is unclear or unknown.  Likewise, the term investigative includes these same services and devices when they are known to be safe but their efficacy is still under investigation. Before denying a claim for medical treatment on the argument that the treatment is experimental or investigative the carrier must first refer the request for treatment to the Department of Financial Services.
It is importation to understand that the issue of whether a medical service, procedure, or drug is experimental is not decided by lack of FDA approval because the FDA review and approval is not intended to limit or interfere with the practice of medicine nor to preclude physicians from using their best judgment in the interest of the patient.  See Jones v. Petland Orlando S., 622 So.2d 1114 (Fla. 1st DCA 1993); see also Weaver v. Reagen, 886 F.2d 194, 198 (8th Cir. 1989).  The standard of the experimental/investigative medical services, procedures, drugs, equipment or supplies appears to be in the definition of "medically necessary" or "medical necessity" under FS 440.13(1)(k) which requires the service to be widely accepted among practicing health care providers, based on scientific criteria, and determined to be reasonably safe. See Arizona Chemical Corp. v. Hanlon, 605 So.2d 938 (Fla. 1st DCA 1992); See also §440.13(2)(a), Fla. Stat. (1991). Section 440.13(1)(d), Florida Statutes (1991).
This issue has been addressed by the Judge of Compensation Claims (JCC); however, the rulings have differed.  Judge Sylvia Medina-Shore in Arroyo v. Buy Buy Baby, OJCC Case No. 15-026061SMS found that the A2M injection used to prolong the need for a total knee replacement was not within the established practice parameters and protocols for treatment as provided by Chapter 440 et seq as same was not the type of treatment recommended by the clinical guidelines of the American Academy of Orthopedic Surgeons.  However, in contrast, JCC Johnson in the case of Ferrante v. Palm Beach County School Board, OJCC Case No. 96-020429GJJ, 02-044066GJJ, 05-000064GJJ concluded that regenerative prolotherapy injections were medically necessary because they would improve the claimant's condition caused by the accident and would aid in her recovery from the accident.  Two (2) cases with similar issues but yet contrary rulings. 
As such, when dealing with this issue, if the ATP opines that the non-FDA approved drug is medically necessary, accepted among practicing health care providers, based on scientific criteria, and determined to be reasonably safe it is more likely than not that same will be approved by the insurance carrier.
Attorneys Jo Ann Hoffman & Associates, P.A., have a dedicated team of attorneys and staff that have handled these types of cases.  Please call us as helping the injured is our passion!