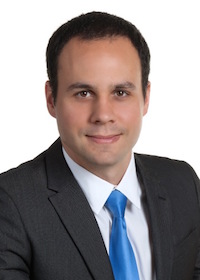 Javier Ruiz, Esq.
Javier Ruiz is an attorney litigating in the areas of personal injury and workers' compensation. He specializes in Longshore and Defense Base Act cases for the injured. Mr. Ruiz works to help injured individuals through difficult and trying times by providing aggressive litigation and advice essential to obtaining benefits for them and settlements. Mr. Ruiz represents only the injured individual.
Prior to becoming an attorney, Mr. Ruiz worked extensively in the Court system for both Circuit Civil Judges and 3rd DCA judges. He gained a knowledge of case law research and legal writing while working these jobs. He also came to understand juries, and what judges expect of attorneys.
Mr. Ruiz is a native of Miami, Florida. He is fluent in Spanish. Mr. Ruiz holds degrees in Finance and Economics and he graduated from Florida International University School of Law.
Education
J.D., Florida International University
Professional & Bar Association Memberships
The Florida Bar
Dade County Bar Association
Broward County Bar Association
Workers' Injury Law & Advocacy Group