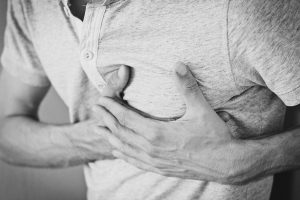 Our firm has seen a recent rise in the number of heart attack and other cardiovascular claims in the Defense Base Act whether it be a stroke, an aortic dissection (which is deadly), and heart attacks. These claims are very often denied by the insurance company, whether it be Starr or Gallagher Bassett, which seem to be handling many of the Defense Base Act claims in 2020. Our firm has handled numerous heart attack, stroke and aortic dissection claims from all over the world including South Korea, Iraq and Afghanistan. With respect to heart attack and cardiovascular injuries, these claims largely depend on good medical documentation from your doctors, so it is important to make sure you select a good doctor who will fight for you ( do not ever let the insurance company pick a doctor for you or even recommend a doctor to you).
Fortunately for the injured civilian contractor, the Defense Base Act provides numerous benefits and presumptions to help beat the insurance companies' wrongful denial of benefits. All that we must show at the start of a claim is that the injured worker (1) sustained a harm and (2) that conditions existed or an incident occurred at work that could have caused the harm. Bath Iron Works Corp. v. Preston, 380 F.3d 597 (1st Cir. 2004). This is known as the section 20(a) presumption. Once an injured worker successfully raises the section 20(a) presumption, the burden shifts to the employer, who may rebut the presumption by producing substantial evidence that the injured workers condition was neither caused nor aggravated by his employment. It is at this point that the insurance company will send you to their doctor (who is usually "in their pocket") to try and derail your claim.
For purposes of heart attack claims under the Defense Base Act, it does not matter that you had pre-existing conditions, such as high blood pressure or high cholesterol. "An employer is liable for employment conditions that cause an injury or aggravate or accelerate a pre-existing condition under the aggravation rule, which dictates that "the employer takes the employee as he finds him." Hawaii Stevedores, Inc., 608 F.3d at 650.
It is important to find and treat with a good doctor no matter what type of injury you have sustained. Your doctor should be familiar with your type of injury and should be willing to fight for you, because the insurance company will have a doctor on their side fighting you on almost every issue if they decide to deny your claim. Our firm can assist with finding a doctor to help you recover and help properly litigate your claim.
This firm has seen a rise in claims being handled by Starr and Gallagher Bassett. Often times, Starr and Gallagher Bassett are immediately denying claims with no medical evidence to support their denial, all while the injured contractor has little or no access to medical treatment or compensation checks.
That is why it is important to talk to an attorney before filing a claim under the DBA! We here at Attorneys Jo Ann Hoffman & Associates would love to help you with your claims process. Feel free to reach out for a free consultation! 954-772-2644.