Am I entitled to lost wages in Workers' Compensation? (Part Two)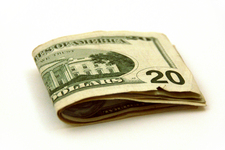 You had the bad luck to having an on the job injury in Florida. You went to their doctor. (You read our earlier articles!) Even their doctor says that you can't work. What do you do now? When will you get paid? Who pays you? How much? When?
Now, in addition to worrying about your injury, in addition to being really irritated with yourself for having an accident, you are naturally concerned about your finances. Of course you are worried about your finances! That is totally normal. In Florida it is fortunate that legal assistance is available to help you get paid while you are unable to work and to make sure that you get paid the correct amount and timely. Please consult with a workers' compensation attorney rather than a generalist. Workers' compensation (also known as workman's compensation, workmans comp, or work comp) is a specialized field of law with its own rules, its own system of judges, and its own unique procedures.
Assuming the workers' compensation approved doctor says you just can not work (not even light duty), then the employer's insurance company owes you Temporary Total Disability (TTD). Remember, your own doctor's opinions really do not count in this situation. TTD is paid at 66.66% (or 2/3rds) of your pre-injury Average Weekly Wage (AWW).
While it is true that you are only being paid two thirds of the average weekly wage (averaged from the 13 weeks before the accident) it is at least free of federal income taxes! It is considered "compensation" and not "income" so it is legally tax fee. Temporary Total Disability is paid every other week and while you are receiving it, you can not work! If you have questions as to the precise details, the rules, and the important exceptions to the rules, you should call a workers' compensation lawyer.