Far too many times I hear, "it hurts and I need to stop".  DO NOT … I REPEAT … DO NOT STOP.  Physical therapy is a necessary evil and YES it hurts but as they say, NO PAIN NO GAIN.
Physical therapy, also known as physical rehabilitation, requires a lot of time, a lot of hard work, and of course a knowledgeable physical therapist. Physical therapists are highly educated and are licensed health care professionals, licensed under Florida Statutes, Ch. 486.  Their job is to examine, evaluate, and treat patients whose conditions limit their ability to move and function in daily life.  A therapist's overall goal is to maintain, restore, and/or improve mobility and help reduce pain.  In some cases, physical therapists are instrumental in helping a patient avoid surgery or the long-term use of prescription medications and associated side effects.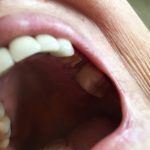 Before attending physical therapy, it is recommended that you: 1) make a list of all questions;  2)write down any symptoms you have been experiencing and the duration of same;  3) write down important information about your medical history, even if it is unrelated to the condition for which you are seeing the physical therapist.  Lastly, you should ask the therapist what you are required to wear and/or bring (i.e. water bottle, towel, sneakers etc.).
During your session, do not be surprised if your physical therapist asks you specific questions about your home or work environment, your health habits, activity level, and your leisure and recreational interests.   This information is important so that the therapist can help you become as active and independent as you were pre-injury.  Moreover, the therapist will work with you to determine your physical goals and will develop a treatment plan.  The physical therapist wants you to attain your goals..
One of the main goals of treatment is to improve and maintain your ability to do  daily tasks and activities.  To reach these goals, the physical therapist will focus on pain, swelling, weakness, and range of motion (flexion, extension etc. ).   Keep in mind, it is likely that you will be uncomfortable or experience an increase in pain during your session — this, for the most part, is normal.  Likewise, in addition to your supervised therapy sessions, the therapist may recommend a home exercise program.  It is important that you follow the therapist's recommendations and work just as hard at home, as you do during your supervised session.
The therapist will continually recheck your progress and work with you to plan for your discharge from physical therapy when you are ready.  Keep in mind, the therapist will communicate all information from your session to the prescribing physician.
When you near discharge, it is important to discuss with your physical therapist what you should do after discharge.  Are there any exercises you should or should not do? Or, perhaps what should you do if your symptoms or condition worsens.  These questions are very important and are a must.
Should you have any questions, or need additional information Attorneys Jo Ann Hoffman and Associates are here to help.