How much is paid for death benefits?
The weekly death benefit is capped at the TTD rate of the deceased person. The TTD rate is 66 2/3 % of the weekly gross pay of the deceased (capped at $1,510.76 for 2019). If there is a wife and children, an additional 16 2/3 % is divided equally to the dependent children in addition to the 50% to the wife.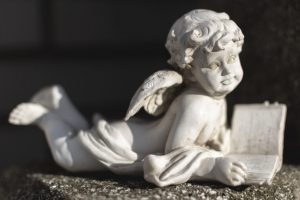 If there is no wife but there is one dependent child, the child will receive 50% of the deceased's weekly gross pay (let's call that the average weekly wage or AWW for simplicity), 2 or more dependent children will receive the 66 2/3 % split equally until 1 child no longer qualifies by turning 18 or turning 24 attending full time classes in an educational institute.
Which children qualify for death benefits and for how long? The child must be either:
Under the age of 18 or
Aged 18 to 23 and engaged in full time education
Or even older than 18 and incapable of self support by reason of    mental or physical disability/incapacity.