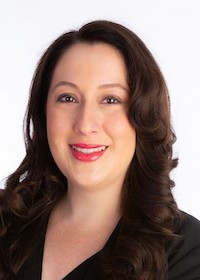 Christie Hoffman Gibbons, Esq
Christie Gibbons is an associate attorney with a diverse background and a profound commitment to helping individuals navigate intricate legal matters. She graduated from Harvard Law School in 2023 where she received the Dean's Award for Community Leadership.
Ms. Gibbons commenced her legal education at the University of Miami School of Law, where she earned the esteemed Bruce J. Winick Award for Excellence—a scholarship reserved for students ranking in the top 1% of their class. During her legal studies, she completed two federal judicial internships, one at the trial level for the U.S. District Court for the Southern District of Florida and another at the appellate level for the U.S. Court of Appeals for the Tenth Circuit – gaining valuable insights into the federal judicial system. She also served as an editor on the Harvard Business Law Review and represented Harvard Law in the Willem C. Vis International Commercial Arbitration Moot, a prestigious international commercial arbitration competition held in Vienna, Austria.
Prior to pursuing her Juris Doctor, Ms. Gibbons attended Georgetown University for her Bachelor's degree. At Georgetown she studied linguistics, international business, and Mandarin Chinese, and graduated cum laude. While at Georgetown, Ms. Gibbons undertook a Congressional Internship in the U.S. House of Representatives, gaining firsthand experience in the legislative process, and a second government internship with the U.S. Department of Justice in the Criminal Division's Office of International Affairs assisting with extradition requests.
Ms. Gibbons also holds a Master of Business Administration (MBA) from the University of Florida, graduating with distinction as a member of the Beta Gamma Sigma Honor Society, a recognition reserved for students ranking in the top ten percent of their graduating class.
Staying connected to her roots in Fort Lauderdale, Florida, Ms. Gibbons is not only a dedicated attorney but also an active member of her community. She serves on the board of the Young Lawyer Section of the Broward Bar Association and is a member of Leadership Broward.
Ms. Gibbons is enthusiastic about her role at Attorneys Jo Ann Hoffman & Associates, P.A., the firm founded by her mother, Jo Ann Hoffman. Ms. Gibbons' specialization lies in Defense Base Act cases, where she represents injured workers from defense contractor companies across the globe. Her commitment to justice, combined with her expertise in employment matters, complements the firm's legacy of excellence, ensuring top-notch legal services for clients.
Education
J.D., Harvard Law School, 2023
Dean's Award for Community Leadership
Federal judicial internship, U.S. District Court for the Southern District of Florida
Federal judicial internship, U.S. Court of Appeals for the Tenth Circuit
Externship, New Jersey Attorney General Office
Student Advocate, Harvard Law School Transactional Law Clinic
Competing Oralist, Harvard Law School Vis Moot Team
Miami Law School

Bruce J. Winick Award for Excellence
CALI Excellence for the Future Awards
Dean's Certificates of Achievement
BA, Georgetown University, 2010
Cum laude
MBA, University of Florida, 2016
Beta Gamma Sigma Honor Society
Jurisdictions Admitted to Practice Florida, 2023

Professional & Bar Association Memberships
Broward Bar Association
Member Since: 2023
Leadership Broward
Junior League of Fort Lauderdale
Legal Specialties and Certifications
Human Resources Certification Institute
Professional in Human Resources (PHR)
Society for Human Resource Management
SHRM Certified Professional (SHRM-CP)