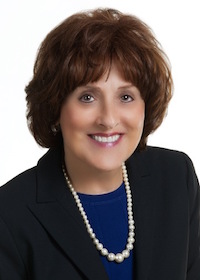 Jo Ann Hoffman, Esq.
Jo Ann Hoffman has over 35 years of experience in personal injury, defense base act and worker's compensation cases representing the injured person. She is a Phi Beta Kappa graduate of Indiana University and obtained a Masters of Business Administration and Law Degree with honors from Indiana University. Ms. Hoffman began her career litigating civil cases for the City of Indianapolis.

Jo Ann Hoffman gained experience representing insurance companies and learned how cases are evaluated. She went on to litigate plaintiff's personal injury cases from her home base in Fort Lauderdale trying cases throughout Florida and handling accidents in Ohio, Wisconsin, Texas, Tennessee, North Carolina, Georgia, Illinois, New York, New Jersey, South Dakota and the United States. She has practiced law exclusively representing injured people for over 35 years. Her experience with injury cases involves motor vehicle accidents, car crashes, truck accidents, slip and falls, and construction accidents. She loves to walk the accident scene to learn more.
Jo Ann represented individuals injured in the United Airlines airplane crash in Sioux City, South Dakota where one-third of the passengers lost their lives. Learning of injuries to people around the world who defended our troops in War zones, she began worldwide representation under the Defense Base Act. Helping the injured is her passion instilled since a child when she saw her mother suffer injuries in a car accident and receive a $350 settlement. She felt that was appalling and she made it her life mission to help the injured. Money is good but health is everything, so getting the injured better before they settle is a must for their recovery.
Education
J.D., Indiana University, 1978
Cum Laude
B.A., Indiana University, 1974
Cum Laude, Phi Beta Kappa
MBA, Indiana University, 1978
Professional & Bar Association Memberships
The Florida Bar
Member Since: 1980
Workers' Injury Law & Advocacy Group