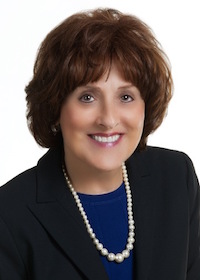 Jo Ann Hoffman, Esq.
Jo Ann Hoffman has over 30 years of experience in personal injury and Workers' Compensation representing the injured person. She is a Phi Beta Kappa graduate of Indiana University and obtained a Masters of Business Administration and Law Degree with honors from Indiana University. Ms. Hoffman began her career litigating civil cases for the City of Indianapolis. Indianapolis Mayor Bill Hudnut said, "She is a rising star" upon learning of Ms. Hoffman's move to Florida.
Jo Ann Hoffman gained experience representing insurance companies and learned how cases are evaluated. She went on to litigate plaintiff's personal injury cases in Miami. She has practiced law exclusively representing the injured person for over 30 years. Her experience with injury cases involves motor vehicle accidents, slip and falls, and construction accidents; Jo Ann has also represented individuals injured in airplane crashes and in Longshore and Defense Base Act cases around the world.
Education
J.D./M.B.A., Indiana University
B.A., Indiana University
Professional & Bar Association Memberships
The Florida Bar
Workers' Injury Law & Advocacy Group