Liability of Co-Signers on Motor Vehicle Purchases
A recent 5th District Court of Appeal decision shows just how important it is to retain attorneys who will dedicate themselves to obtaining compensation for your injuries. In Mary Jo Bowen As Personal Representative, Etc. v. Mary Gregory Taylor-Christensen, et al., the Court held that a person who co-signs for the purchase of a car is liable for an accident caused by the other co-signor while operating the vehicle. In 2003, Robert Christensen purchased a car for his then wife. He intended this vehicle to be a gift for his wife. Robert and his wife signed numerous documents in connection with the purchase of the vehicle. Those documents identified Robert and his wife as "purchasers" and "co-owners."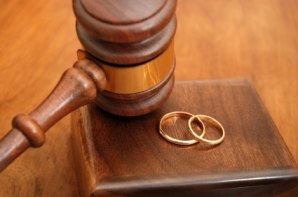 Soon after purchasing the vehicle, Robert and his wife divorced. His ex-wife kept the vehicle and approximately two years later, was involved in a fatal automobile accident in which she was the at-fault party. The decedent's estate then filed suit against Robert, claiming that since he was the co-owner of the vehicle, he was responsible for the accident caused by his ex-wife. The 5th Court of Appeal agreed.
In the decision, the 5th Court of Appeal found that Section 324.021(9)(b)(3), Fla. Stat. (2011) imposes liability on a person who loans his or her motor vehicle to someone who causes an accident. Liability on the person who loans his vehicle is in the amount of up to $100,000 per person and up to $300,000 per incident. Even though Robert had only ever driven the vehicle once, the Court nevertheless held that he was responsible for the fatal accident caused by his wife two years after their divorce. The reason? Robert was a co-owner by virtue of holding legal title to the vehicle at the time of the collision. Robert attempted to escape liability by arguing that the vehicle was purchased as a gift. The Court, however, found that by co-signing with his ex-wife, no gift had been made. Robert further argued that he should not be found liable for the fatal accident because he had not used the vehicle during the time following their divorce. The Court was quick to point out that Roberts had the right to control the use of the vehicle, even though he never chose to exercise that right. This was sufficient to impose liability.
The case shows the importance of retaining attorneys who understand the law and the intricacies of determining who can be held accountable for causing an accident. At Attorneys Jo Ann Hoffman and Associates, P.A., we handle all the insurance claims for you and make sure that obtain the money that you deserve for your injuries or the injuries of your loved ones. Contact our office for a free consultation.