Permanent Total Disability Benefits For Undocumented Workers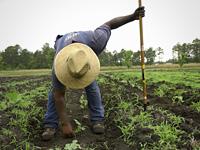 There is a new case that was decided by the Florida First DCA on June 28, 2011 called HDV Construction Systems v. Aragon. It is important because it explains that the when a Judge awards Permanent Total Disability it is a benefit that flows into the future; thus, the Court awards Permanent Total Disability into the future where the claimant prevails on his permanent total disability claim.
Where an employer employs an illegal immigrant, alien or undocumented worker, it is helpful for the attorney to depose the employer to establish that it was not important to the employer that the claimant was without the legal right to work in the United States. Once that occurs, the Employer/Carrier cannot utilize the claimant's illegal status to defeat a claim for Permanent Total Disability. Your attorney should rely on the case of Cenvill Development Corp. v. Candelo, 478 So.2d 1168 (Fla. 1st DCA 1985) as support for the permanent total disability claim. Where the Employer knew or should have known of Claimant's illegal status prior to the injury, but continued his employment nonetheless, the Employer/Carrier is precluded from using Claimant's illegal status as a bar to the disability claim.

The injured undocumented worker performing unsafe and difficult work in Florida is protected by worker's compensation law. Florida Statute Section 440.02(15)(a) defines an employee to include alien, whether "lawfully or unlawfully employed." This means that undocumented workers who are injured while hard at work performing, for instance, roofing or other dangerous occupations can expect to obtain appropriate benefits where their employer routinely utilizes undocumented workers.