Receive Uninsured Motorist Benefits When You Are Injured Out Of Your Car ... Even Injured Out Of State!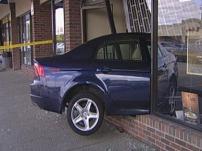 I see many individuals who do not realize that their Uninsured Motorist coverage can pay them for an out of state injury. This is true even if you are not in your car. I want to give you an example of this:
I recently settled a case for over $200,000 where the gentleman had been injured two years earlier while traveling out of state. He was standing outside his friend's vehicle while his friend was attempting to move an object with his truck. The object struck my client, resulting in serious injuries. He never thought he would be eligible for Uninsured Motorist benefits because he was not in his car and in fact, his car was in another state at the time of his injury.
An Uninsured Motorist claim can cover you under many familiar scenarios, such as: if you travel to another state, or when you are walking across the street and suffer a hit and run knock down injury. This means you get money from the uninsured motorist insurance when a car knocks an object into you or knocks you over and leaves. Or let's say your daughter is away at college and suffers injuries after being hit by a car that leaves the scene. In all of those examples, your family's Uninsured Motorist coverage will pay money for injuries. Florida has hit and run laws that let you collect Uninsured Motorist money. Another example is if you are walking in a parking lot and a car knocks you over, and then leaves, your Uninsured Motorist coverage pays. Perhaps most surprising, even if you are riding in someone else's car and you are hit by a car that leaves the scene, your Uninsured Motorist coverage will pay for your injures.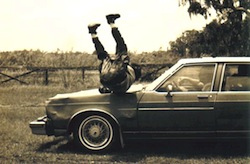 So remember, always make sure you have Uninsured Motorist coverage -- it can help any time you or your family is injured in a car accident -- whether you are in that car or not! Even though your PIP (Personal Injury Protection) may not pay because you're "out of state, out of car, out of luck;" with Uninsured Motorist coverage, you are still in luck and can get benefits when you are out of state.