Should I Hire A Lawyer?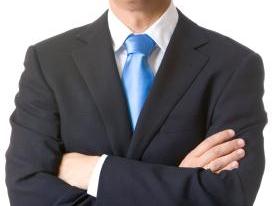 Many of our clients are uncertain about hiring a lawyer because their employer tells them that the company will handle their workers' compensation claim fairly or tells them not to file a claim. At Attorneys Jo Ann Hoffman and Associates, P.A. our initial consultation is free. We let you know if we can help you or not. Nevertheless, there are a few common signs which we feel deserve hiring a lawyer or at least talking with one.
The insurance company communicates to you that your workers' compensation claim is denied. If you are not working and are not getting lost wage checks or you have medical bills that aren't being paid, these are signs that your insurance claim could be denied.


The company is trying to pick your doctors for you. If the employer selects a non-treating doctor for an "Independent Medical Evaluation" this likely means they are trying to fight some aspect of your workers' compensation benefits.


If a vocational specialist or medical case manager calls or writes you. Both of these people are working for the insurance company so they probably don't have your best interests at heart. These are professionals who are taught to minimize the money your company has to pay you for your workers' compensation claim.


If your boss is ignoring your work restrictions or you are being forced to return to work before your doctor has given medical clearance. This may indicate that the insurance company is pressuring your doctor or your employer is lying about your duties at the workplace. It is essential that you to let your doctor know your restrictions. If you are asked to do more than your restrictions at work, only perform the work up to your restrictions. Continue to talk to your doctor after you return to work if you are on light duty. Be sure you give your doctor a note with your work restrictions after every visit.
Contacting Attorneys Jo Ann Hoffman and Associates, P.A. for a free consultation doesn't cost you anything, but trying to resolve your case on your own without a consultation could cost you thousands of dollars. We look forward to helping you.