Never Forgotten…We Help Injured Contractors in Iraq
We know this occupation has been drawn out since the USA led invasion in 2003. Military contractors are still hard at work in Iraq. If you or a loved one were working as a defense contractor in Erbil and were injured in the recent attack in Iraq, you may be able to obtain federal workers compensation benefits under the Defense Base Act.
On February 15, 2021, terrorists carried out a rocket attack on a U.S. military base in the capital of Kurdistan, in northern Iraq. Because of the excellent service  KBR provides to our country through contract workers, they had workers injured in these dangerous locations. Defense One reports the insurgents claim to have fired 24 rockets in this attack killing at least one defense contractor, one U.S. military official, and one local civilian. In addition to the three reported deaths, at least six other civilian contractors were injured in the attack this week. At this time, the citizenship of all those wounded or killed in the attack is unknown.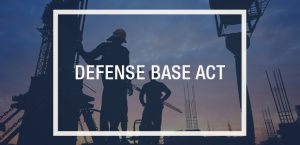 Under the Defense Base Act, your citizenship is irrelevant. If you were working for a U.S. defense contractor, you may be entitled to benefits under the Defense Base Act. If you or a loved one was injured or killed in this attack, it is important you contact an attorney who specializes in Defense Base Act cases.
While three deaths have been reported so far, it is unknown what injuries the other contractors suffered in the attack on Monday.  Reuters reported that its staff "heard several loud explosions and saw a fire break out near the airport." ABC News reported that three rockets struck military housing located at the Erbil International Airport.