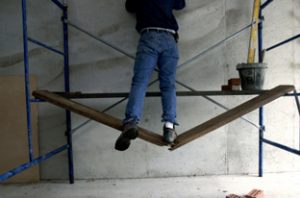 A Florida Court has held that an illegal alien who was injured on the job is entitled to workers' compensation benefits.  In the case of HDV Const. Systems, Inc. v. Aragon, 66 So. 3d 331 (Fla. 1st DCA 2011), the Claimant, Luis Aragon, was an illegal alien who was injured while working as a framer.  As he was working, he fell from a height of 30 feet and sustained numerous fractures to his left foot and left forearm.
Mr. Aragon was severely injured and received extensive medical treatment, including the implantation of a spinal cord stimulator.  The doctors determined that the fall left him with severe permanent injuries, which included complex regional pain syndrome in the left foot accompanied by constant pain, nerve injury, and discoloration.  Because of his injuries, the doctors determined that Mr. Aragon had permanent restrictions which would limit him to sedentary work only, meaning that he would be unable to perform any of his pre-injury occupations, which included construction, farming, and manufacturing.
Luis Aragon did not have a valid Visa and was living in the United States illegally.  In addition, he had no driver's license, had a limited education, was unable to speak, read, or write in English, and had no transferrable skills which would assist him in obtaining the sedentary employment to which he had been restricted by his doctors.
Mr. Aragorn retained an attorney who filed for permanent total disability.  The insurance company responded that Mr. Aragon was capable of at least sedentary work and the only reason he was unable to obtain employment in a sedentary position was his illegal status in the United States.
The Court held that the Florida Legislature and laws have made it clear that illegal immigrants are to be covered under the Florida workers' compensation law.  The Court further held that the Employer took the risk of hiring Mr. Aragon knowing that he was an illegal alien and also accepted the risk of having to cover any injuries Mr. Aragon might incur while on the job.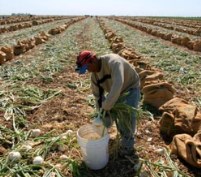 The Judge concluded based on the authority of Cenvill Development Corp. v. Candelo, 478 So.2d 1168 (Fla. 1st DCA 1985) that because the Employer knew (or should have known) of the worker's illegal status prior to his injury and continued to employ him anyway, the insurance company was precluded from using the injured worker's illegal status as a defense; thus the Employer/Carrier was required to respond to the disability imposed by the injured worker's significant injuries, physical restrictions, and vocational limitations.
The end result in Mr. Aragon's case was that Luis Aragon, despite his status as an illegal alien, was able to successfully assert a claim for permanent total disability, which entitles him to workers' compensation checks until age 75.
If you are an illegal alien and have been injured on the job, you may be entitled to workers' compensation benefits.  The law firm of Attorneys Jo Ann Hoffman & Vance B. Moore, P.A. has experience dealing with these issues.  Call today for your free consultation.