Many car accident victims assume that in order to be able to pursue benefits from their insurance company, they actually have to be driving their own car or riding in their car as a passenger.  When it comes to getting your insurance company to pay for your injuries, this is not always true!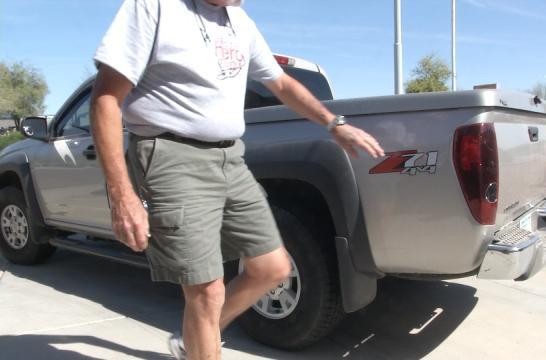 Let's say you're helping your friend move.  As you're unloading furniture and packages from the back of your friend's truck, the truck starts rolling backwards and knocks you over, causing an injury. Most people in that situation wouldn't even think of pursuing benefits from their uninsured motorist coverage, but in this case, the law is on your side!  If you are injured by another car in motion, even if you're not in the car, you could be entitled to UM benefits where the car that hurt you is underinsured or has no insurance.
You can also pursue uninsured motorist or underinsured motorist benefits if you are in an accident while riding in someone else's car.  If you are riding somewhere with your friend in your friend's vehicle and you are involved in a hit-and-run accident where the other car flees the scene, your UM coverage will pay for your injuries.
UM also covers you and your family members if you or they are involved in an accident as a pedestrian –you don't even have to be in a car to use your car insurance!  You could be struck while crossing the street, waiting for a beach shuttle, looking for your car in the parking lot – it doesn't matter.  If there are no remedies available from the vehicle that hit you (either the driver left the scene or stuck around but didn't have insurance), you can still recover from your auto insurance company as long as you have a UM policy as part of your auto insurance package.  Your Florida UM protects you in all 50 states!
If you have been injured and you're not sure how you're going to pay for your medical bills and/or lost wages, schedule a free consultation with Attorneys Jo Ann Hoffman & Vance B. Moore, P.A.  With over 75 years of combined experience, Attorneys Hoffman and Moore will work to get you the benefits you need – and deserve.