Erik C. Bower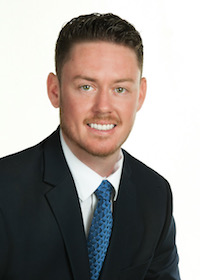 erik@joannhoffman.com

Teléfono: 954-772-2644
Fax: 954-772-2845

4403 W Tradewinds Ave
Lauderdale-by-the-Sea, Florida 33308


Erik Bower es un abogado que practica el Derecho en las áreas de lesión personal y compensación laboral concentrándose en casos de la Ley Base sobre Defensa ("Defense Base Act" en inglés).
Recibió su titulo en Criminología de University of Florida y su título en Derecho lo obtuvo de Nova Southeastern University. Mientras estaba trabajando por su título en Derecho, el señor Bower fue iniciado en "The Order of Barristers", el cual es un honor que solo es otorgado a quienes han logrado posicionarse en las listas de excelencia en defensa oral y escritura.
Antes de convertirse en abogado, el señor Bower trabajo en la oficina del Abogado General de Broward donde avanzo en sus habilidades litigiosas y de defensa. Sin embargo, no fue hasta que realizo su pasantía legal en una firma de abogados que se dedicaba a casos de lesiones personales que el señor Bower encontró su pasión por ayudar a los individuos lesionados.
Después de su admisión al Florida Bar él se unió a Jo Ann Hoffman y Asociados donde fuertemente representa a los lesionados y les ayuda a conseguir los beneficios que se les otorga conforme a la ley.