Discussion Of Helpful Workers' Compensation Websites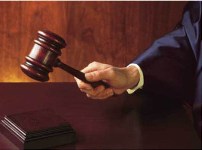 I was at a mediation recently with my iPad and I was trying to pull up the website which lists claims filed for worker's compensation benefits with the Judge of Compensation Claims. A person can view a past case at that website. I was having difficulty finding it through the search engines. That led me to post this blog with links to the sites that have helpful information.
Be aware that claim information for injured workers is available online at a website called by different names, such as DOAH Office of the Judges of Compensation Claims OJCC worker's compensation claims Judge's compensation claims and the link to this for Florida cases is: http://www.jcc.state.fl.us/jcc/. When you get there click on search cases on the left hand side about half way down and enter the first and last name you are trying to find. The database covers about the last ten years.
The State of Florida also has a site that gives you information on how a worker's compensation claim should proceed. That site is http://www.myfloridacfo.com/wc/claimflow.html. From that site, you can access forms, frequently asked questions, and more.
Need to find the worker's compensation insurance coverage applicable to your employer? Please click on this site: http://www.myfloridacfo.com/wc/. When you are there, click on the "Proof of Coverage Exemptions Database" icon in the middle of the page, and it will tell you which carriers insure which employers.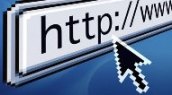 Would you like to search the Judge's website to find out how your Florida workers compensation case is proceeding? Just go to http://www.jcc.state.fl.us/jcc/searchjcc/ and simply type in your first name and your last name and then click the "Search" button. You can visit this website to see how your case is proceeding, what claims have been filed, and what attorney's fees have been entered by the judge. This will also tell you when the final order has been entered approving your settlement. This can help you keep track of how your attorney is processing your claim.