Workers Compensation Release Does Not Bar The Right Of An Employee To Claim Unpaid Wages And Unpaid Overtime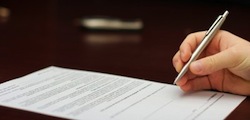 Often in a workers compensation case, the Employer has the Employee sign a General Release stating that they will not sue the Employer for any reason whatsoever. What is interesting is that even though the Release may state that the Employee gives up his right to make a claim for unpaid wages, that Release will not prevent the Employee from suing for and recovering unpaid wages.
This is true because the Fair Labor Standards Act (FLSA) was enacted for the purpose of protecting workers from substandard wages and excessive working hours. In the case of Lynn's Food Stores, Inc. v. United States, 679 F.2d 1350 (11th Cir. 1982), the Court stated, "There are only two ways in which back wage claims arising under the FLSA can be settled or compromised by employees. First, under Section 216(c), the Secretary of Labor is authorized to supervise payment to employees of unpaid wages owed to them. ... The only other route for compromise of FLSA claims is provided in the context of suits brought directly by employees against their employer under Section 216(b) to recover back wages for FLSA violations."
Because the District Court must supervise these settlements for fairness, a Release entered into outside the District Court's jurisdiction is not binding.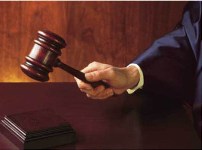 This doctrine was ratified in the case of Silva v. Grant Miller, et al., 547 F. Supp. 2d 1299 - Dist. Court, SD Florida 2008. In Silva, even where the parties seek to enter into an agreement which provides for a gross amount with the attorney to take his 40% fee from that, that agreement is not binding, as the Statute contemplates that "the wronged employee should receive the full amount of his wages and penalty without incurring any expense for the legal fees or costs." So an employee owed wages must find an attorney for unpaid wages.